After Paula's departure from Barcelona, I spent the rest of the day preparing for Carl Beetham's arrival in the morning. I woke up in the night with a limerick in my head about the tank disaster, I guess it is all part of the process, coming to terms like a bereavement. So, with the morning, just like dreams, there was only a blank where there was once a limerick and I am struggling to re-create what I remembered as a fine effort.
Carl, being Carl who is a long term 'acquaintance' and squash opponent, took the bus from the Airport and then got lost so when I finally found him wandering around, it was later than expected but with only a short passage to Arenys, there was no harm done and with a pool in the marina, it enabled Carl to do his training ploughing up and down the pool while I waited for him in the bar.
It was in the evening in Arenys that Carls cooking mission and expertise were first displayed. It is probable that the fixation to cook every meal and wash up was founded on a realisation that he had little to offer on the sailing front and that he might even disgrace himself on passage.
From Arenys we suffered a long day under engine to Cala Satuna, cruising past Carl's youthful haunts of Tossa (?) and Lloret de Mar.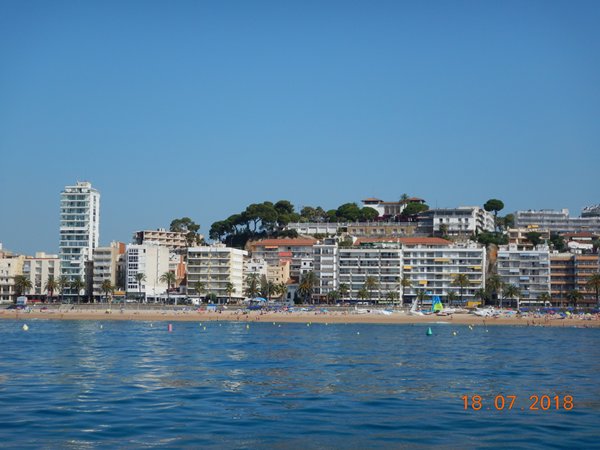 I knew it was small and tight and we struggled to find a suitable place to anchor settling after 3 attempts on an open position clear of other craft in 22m depth. A LONG swim ashore for a beer was compensated by a lift back with the harbour chap who suggested we pick up a restaurant mooring buoy for 20 Euros for the night.
After two nights, one stricken with swell and the other serene, we made the passage to Cadaques which I had 'bigged up' as my favourite destination.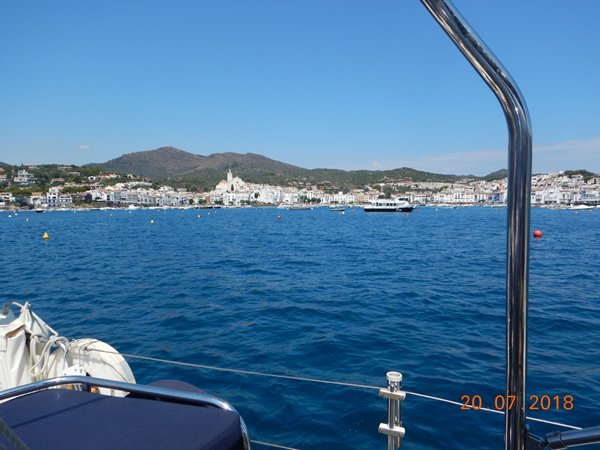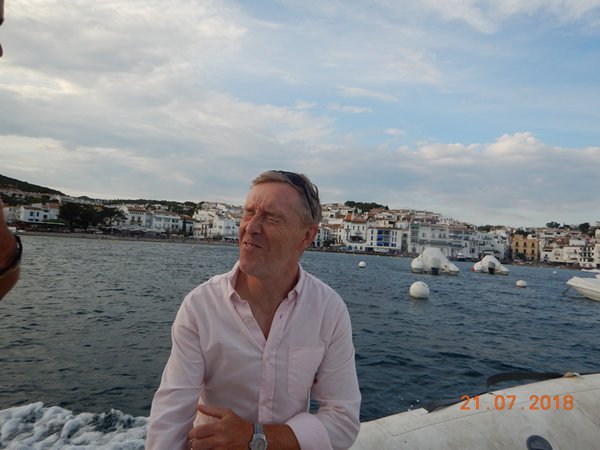 There was a Tramontana forecast so we sat out the 30 knot winds on a mooring buoy at 70 Euros a night for the privilege.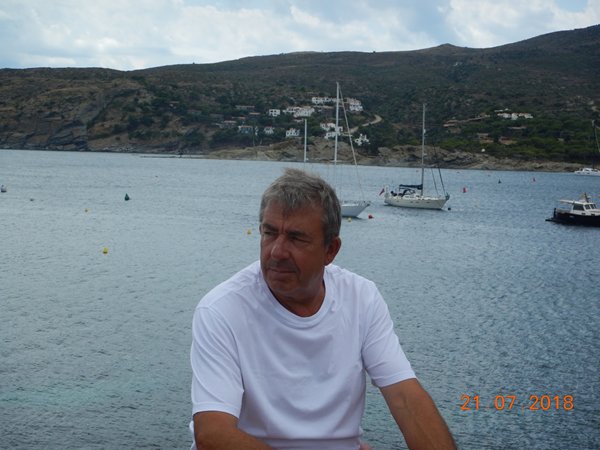 The fee did include the water taxi ashore and having secured a cancellation for a tour of Salvador Dali's house, we actually thoroughly enjoyed Cadaques and it remains my favourite.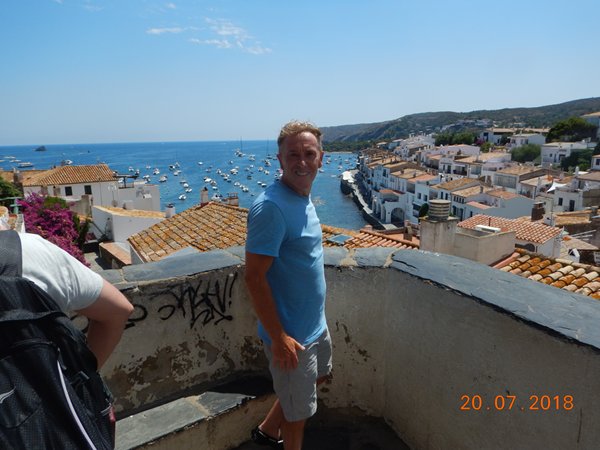 The passage north was still in the teeth of big winds, predictably on the nose preventing sailing. It was a bit lumpy… We arrived in St. Cyprien in France with Carl kissing the pontoon on arrival and disclosing that he had not been comfortable with the conditions. I made it ashore for the F1 Grand Prix coverage while he collected his thoughts and prepared another exceptional meal.
Carl writes :-
All is (not yet) lost. Apparently back in ol' blighty there's the latest in a line of films about disasters at sea, including 'The Deep', 'All is Lost' and 'The Mercy', that's doing the rounds. Based on a true story, 'Adrift', concerns a young backpacker who falls for the older salty sea-dog who woos her with tall tales and full sails of derring-do before kicking the bucket and leaving the poor land-lubber to fend for herself in the middle of a pacific crossing.
And that's when the penny dropped that my own veritable Captain Pugwash, never one to pass-up a business opportunity, had alighted upon a similar idea and had concocted a non-gender specific script that would have Hollywood fighting amongst themselves to secure the rights of such a tragic saltwater-seeped romcom. Rumour had it Harvey Weinstein had personally wanted to play the part of Mssr. Mines, though many thought him too typecast. Tom Cruise showed interest in my role but ultimately declined as he felt a little too tall to do it true justice. Back from his latest P&O soiree Rob Brydon has been given first refusal.
Anyway, back to the matter in hand and, though my sailing knowledge is often mentioned in the same sentence as the proverbial postage stamp, the game should have been up when, at the pre-confirmation interview, Nick was heard to refer to my inclusion as 'working the passage', followed by such questions as "Is there such a thing as too much garlic?" and "Are you averse to including two onions in every dish you cook?" When he nods-off tonight I'm hitting the dingy and heading for refugee-status on the Isle of Lampadusa.
All together now, 'for ship-mates who do dishes, they should feel as soft as Nick's hands, in mild-seas, on Hejira…'