It has been some time since my last 'missive' and so much has happened.
Having decided to hire a car to explore beyond what would have been possible by yacht, I thought I would try to 'look up' the family of friends of my parents who had moved to Ireland and I last saw when cruising in a previous yacht about 17 years previously. Having typed the name into Google and, knowing that the son, my contemporary, was a teacher, it came up with Bandon Grammar where he is a languages teacher. Although schools in Ireland break up for the summer on the 31st of May (!!!!), we made contact and met up in Clonakilty' visiting his house for a huge catch up and reminiscence.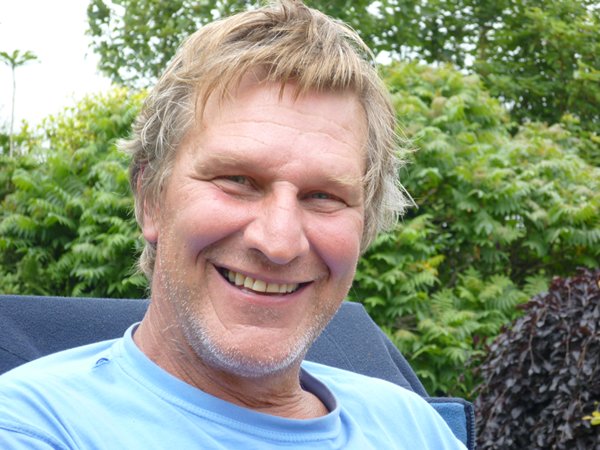 He and his wife gave us advice on where to go and what to do and even booked us the most wonderful country house hotel in Kenmare. This was a really charismatic Town and we had a superb meal in the recommended (same family as the hotel owners) restaurant perversely called 'Packies'!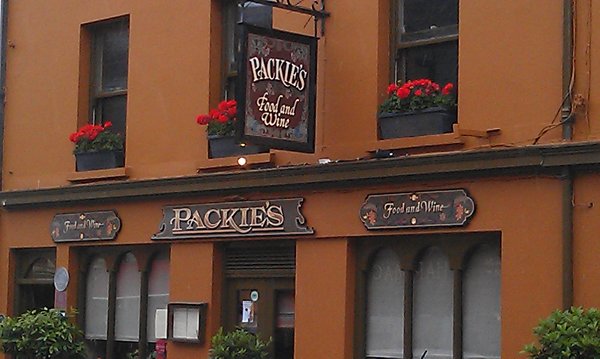 The drive around the ring of Kerry would have been more spectacular if we had been able to see the sea but the weather was improving and this was promising. There was one more notable experience on the car drive, we were looking for somewhere to stay for the final night before returning the car to Cork airport and the last option was a town called Macroom. This turned out to be quite a pretty town unlike those that we had been driving through on our way back from Limerick. The town had a good hotel with wifi and, logging on to speak to my daughter Rebecca living in the Caribbean, I noticed a pop up on Skype saying it was the birthday of the Irish chap that purchased my previous yacht – we had 'skyped' when negotiating . Noting he was 'on line', I called him to wish him a happy birthday and it turned out he lived in Macroom and joined us 10 minutes later in the bar. This is all too spooky !
Back in Kinsale, we enjoyed the Lions win (controversial in Ireland for the dropping of Brian O'Driscoll) and after Dave Wright had joined us we left after watching the Murray Wimbledon victory, sailing overnight to the Scillies. Kinsale had been a wonderful 'stop' with fond memories for both Bob and me, Bob having last visited when competing in the Fireball World Championships in the '70's. In fact everyone in Ireland had been most welcoming, friendly and helpful.
The improved settled weather had prompted the invasion of an armada of visiting yachts to the islands and we sought some privacy, drying out between tides on the sandy beach at Green Bay on Bryher. Enjoying beautiful Bryher and exploring Tresco by dinghy, it was with some reluctance, we moved to Hugh Town on St. Mary's before our early morning departure to the mainland. The Scillies are a real paradise in good weather but I can imagine that the unforgiving seascape would be threatening in poor conditions.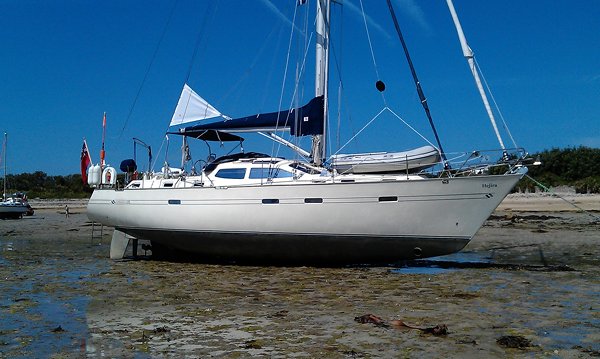 Our anchoring experiences had worryingly demonstrated that, despite replacing what we considered was the whole windlass system, we were still suffering tripping of the circuit breaker. And this persisted after our overnight stay in Mullion Cove, a magical anchorage  to the west of the Lizard.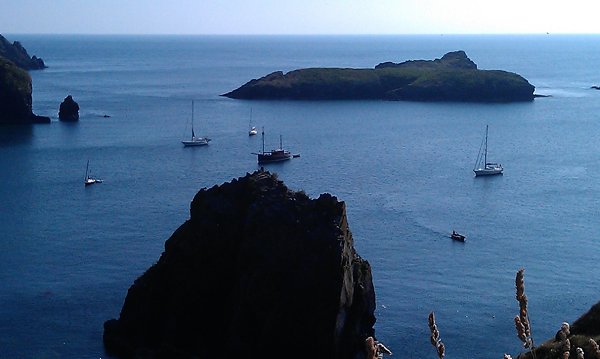 We now think that the problem lies with the wireless remote as we have not suffered tripping when using the main switch at the binnacle. My theory is that the contact from the wireless remote is intermittent, causing the higher starting current to repeatedly surge resulting in the overload trip. We will find out in the next two weeks when it is only Paula and I on board ! In the mean time, it would seem that I have replaced the windlass unnecessarily………………
So now we are in Falmouth and having filled with diesel and water, we will make our way up the river Fal tomorrow to Malpas for our final crew change, Bob and Dave driving back in the car driven down by Paula on Sunday.
In the mean time we have some cleaning to do !