Ever since the purchase of my trusty Southerly 135, I have had an irritation with a fickle galley sink drain. Sometimes it runs away with alacrity and yet, sometimes the dishwater just sits there, seemingly forever. The problem has defied cleaning bleach and the handy plunger but it has never been at the top of the 'to do list' so it has, until now, evaded my focus.
So, I began to think the problem through. The sink drain outlet is just below the waterline and there is a twin sink feeding it with large diameter (typical domestic size) waste pipework. There are water filled traps so; there is the potential for an air lock between the traps and the underwater outlet when upright or on port tack preventing the drain from flowing. How do you check the theory? I made the decision to drill a hole in the top of the pipework just below the traps into the hard plastic elbow to vent any airlock – if it didn't work I could always fill it with silicone so no real harm done. The drilling was something of a challenge as the pipework is recessed and there is little room, it needed a right angle chuck and a shortened drill.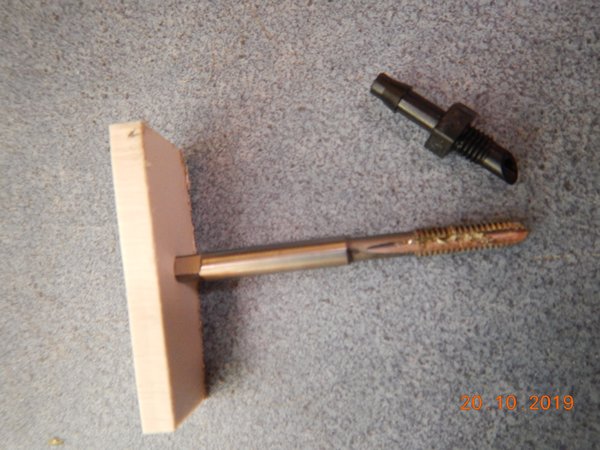 It worked, the sink ran away just like that !
The challenge was then, how to retain the breathing hole yet not suffer a leak when heeled.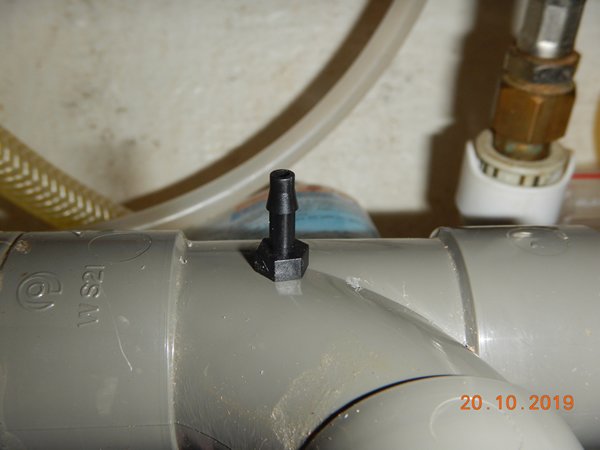 The answer was simple. I remembered that I had some domestic irrigation pipe tap off spigots which screw into the soft pipework making their own hole. This I tried to 'self-tap' into the hard pipework without success so I had to adapt a thread tap so it could be turned in the confined space.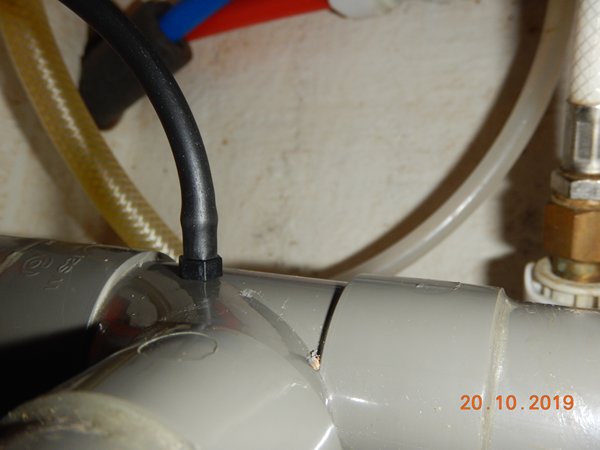 This accomplished, I screwed the spigot in, I attached the small bore rubber irrigation pipework and extended it 'uphill' to the inboard side of the sink so it would not leak when healed. A very simple solution to an irritating problem.