This is the first substantial cruise in my 'new to me' yacht renamed 'Hejira'. The account is prior to proper 'blogging' and does not reflect the later efforts which become (hopefully) a little more interesting.
For this first leg from Northney Marina in Chichester Harbour, the crew is my son Ollie and two of his school friends and current flat mates, Raph and Ashley.
The winches were serviced yesterday and the wind instruments were changed this morning so at least we now have a genuine wind speed reading.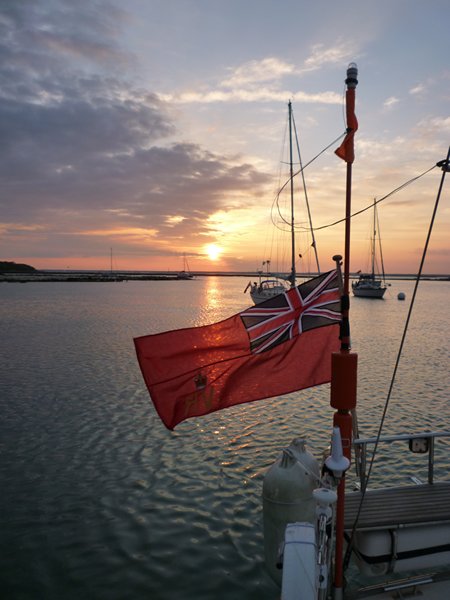 Made passage today with the tide to Clamerkin Lake in Newtown River where we have picked up a visitor mooring buoy.
Weather and wind today very changeable with wind direction and strength all over the place. some sun to brighten the mood.
Early start tomorrow to take the tide through the Hurst narrows and past the Needles. Forecast for light and variable winds tomorrow so will probably take it easy, see if we can catch our dinner and anchor in Studland Bay.
Here are a couple of pictures of Hejira in Newport IOW which was a favourite destination when in the Solent.