As we sailed along the Sicily coast towards Marzamemi, the light wind was from over the land. It is not unusual to smell the land, often before you can see it but this smell was unusually fragrant. Let's hope it is indicative of our visit.
Arriving off the port at 0900, a call on VHF raised the marina staff who assisted us in mooring stern to the dock.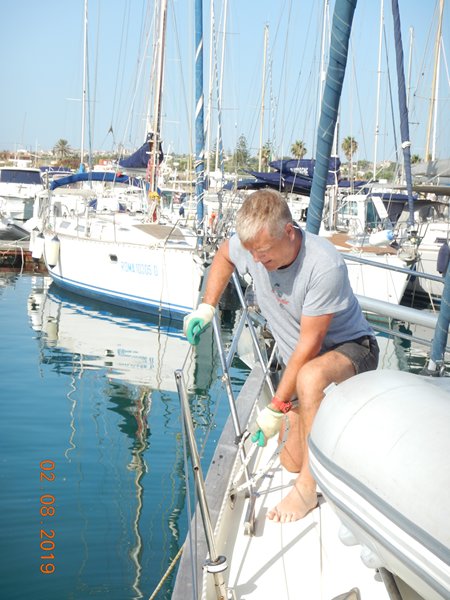 Salvo in the office was most helpful and we were told we could use the bank of cycles outside the office to travel into the village for our first libation since Paxos. It was quite understandable why the use of the bikes was so casual as they were a mixed bag of wrecks.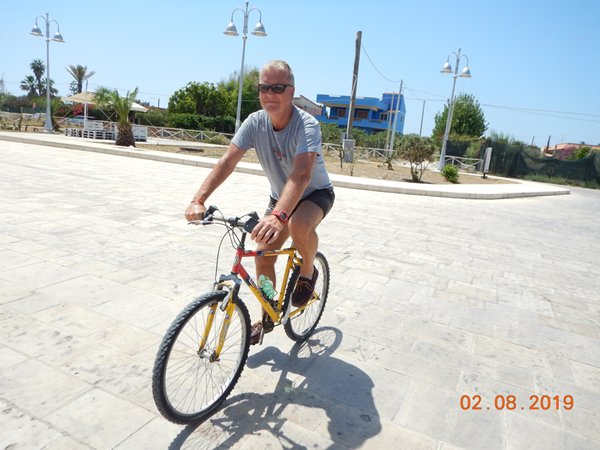 They did the job though and took us into the village despite Dave's having no gears and mine having no brakes.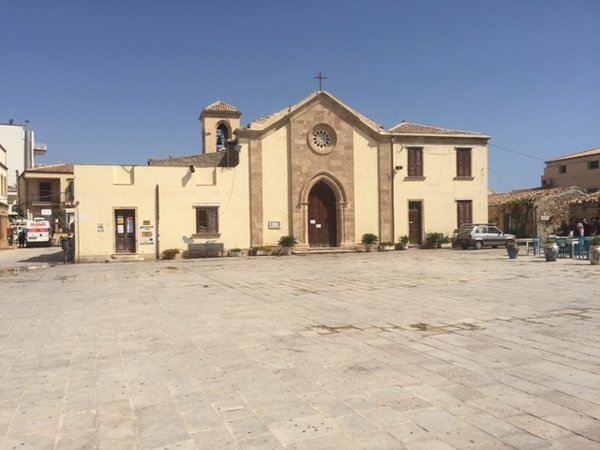 Marzamemi  is something of a backwater and is distinctly non touristy. In the bar where we had our beer, no-one spoke English, in fact they had to call someone from the kitchen who had very little but slightly more than none to make any progress and he was from the Gambia!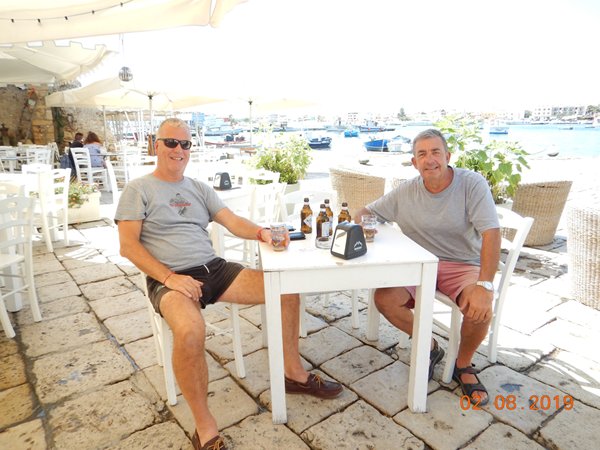 Having broken the back of the distance and with several days 'up our sleeve' before the crossing to Malta, we have reviewed the best use of our time. Acknowledging that there are many attractions in Sicily which are not so close to the coast, we have decided to hire a car and explore some more of the island. A Fiat Bravo will be delivered to the marina at a cost of 40 Euros for 24 hours – bargain!
Well I am pleased to say that my glasses did turn up. While sailing 'on our ear' they had slipped away and secreted themselves in a recess then they had then been covered by fallen detritus. So I can, once again do my 'Jo 90' (you have to be a certain age) impersonations once again. The saga did bring to mind the notion of replacement and I mentioned this to my wife so it has now gathered momentum and probably an inevitability.
Dave Write Wrights:-
Assuming we were ever Persona Grata in in Greece we became Persona non Grata at midnight on 31 July courtesy of the expiry of our permits etc. on that date. Time to leave. As forecast we picked up a good wind and sailed for over 24 hours until Thursday morning. As we made our 48 hour passage we were blessed on both nights with clear skies and a view of thousands (millions?) of stars. A real privilege!
The meal on day one was from the kitchen of chef Mines and was a variation on a popular dish called chili con carne. Chef Mines follows a traditional recipe but adds more: garlic, onion, red beans and chilli flakes. However let the record show that it was delicious and no one was ill. Day two meal was very similar but involved chicken as well as garlic, onion and chilli flakes but very welcome in what was by then a pretty flat sea under motor.
We have arrived in Sicily! Marsamemi is about as far South as you can go and although I have never been here before, unsurprisingly it is similar to Southern mainland Italy and very relaxed and friendly.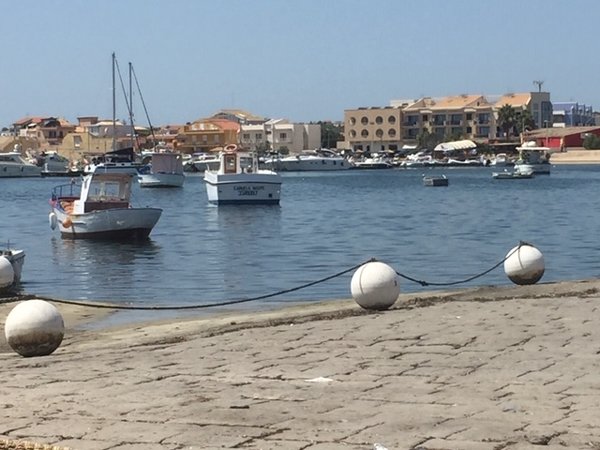 The bikes freely available outside the Marina office are a necessity as the marina is a little too far to walk in 40 degrees.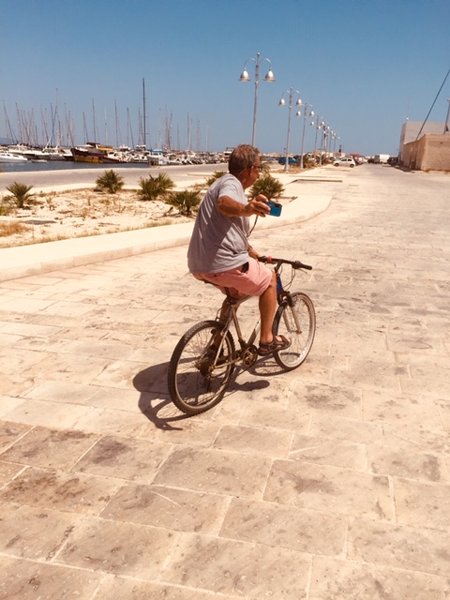 Today was a bit of a rest day and I had a good siesta on the bunk in the pilot berth – apparently a favourite resting place for former crew mate Bob ("Old Bob") who has often been found enjoying the cooling effects of the air con the proximity which makes this berth the coolest in the whole of Sicily!