The hiring of a car could not have been easier and this was the main reason for focussing our crew change at La Coruna. Europcar delivered the car to the Marina and the agent spoke good English, even though he had attended school at Charters in Sunningdale and spent his youth in Virginia Water!
The car gave Dave and I the flexibility to take a relaxed day prior to his evening departure after the inevitable yacht jobs. Anxious not to miss the 'Menu del Dia' window, we pulled off the motorway into the town of Ordes where the excellent 3 course meal (with bread, coffee, drinks and even a free liqueur) cost the same as a pint of beer in Royan.
The town of Santiago de Compostela is a very pretty charismatic Pilgrim destination. According to Ollie, good Catholic chap that he is, it is a shrine to the Patron Saint of Natural Fertilisers! The massive Cathedral is inordinately large and bejewelled.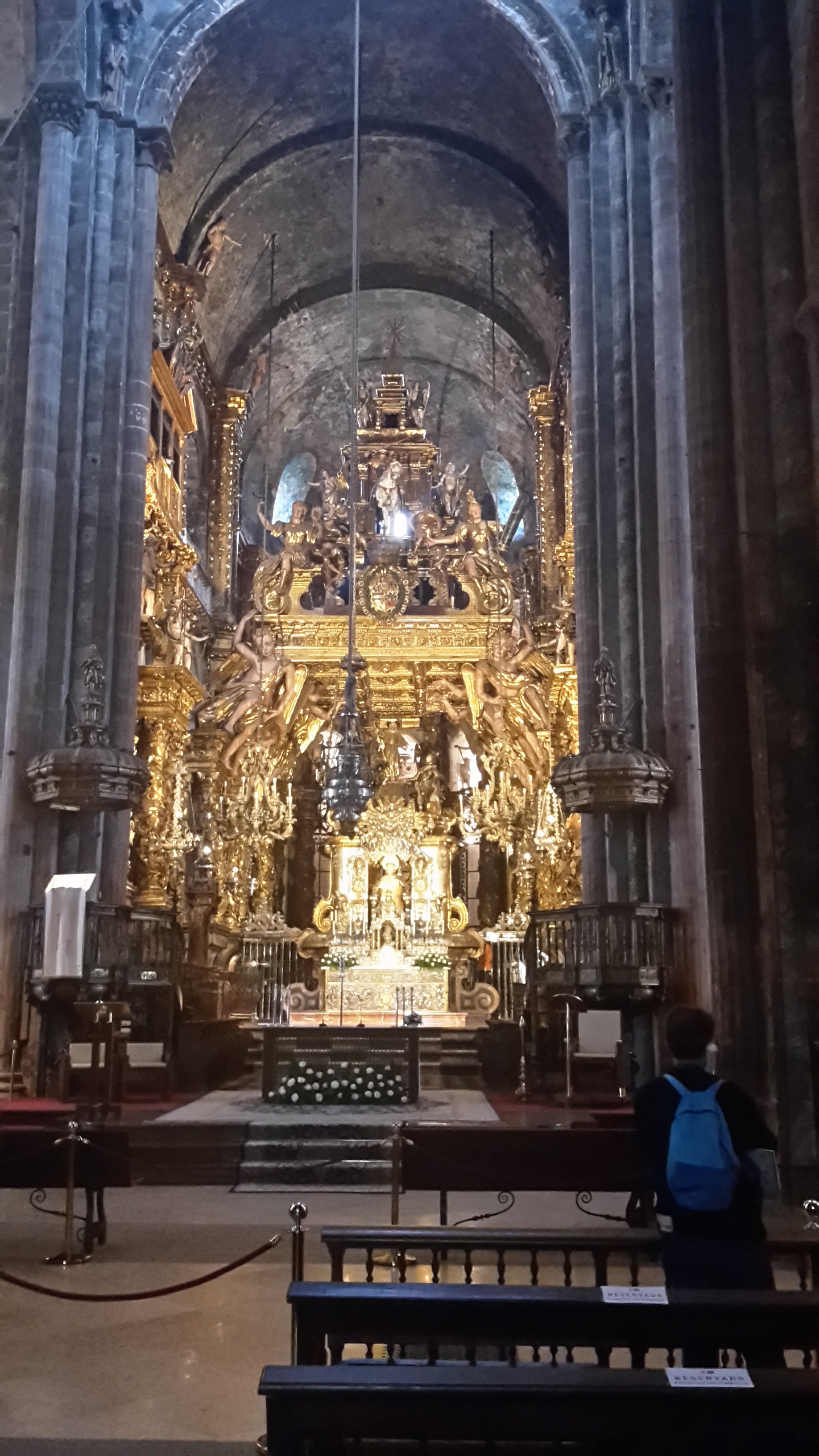 The town is unfortunately dogged by a stream of beggars, clearly expecting to benefit from the goodwill of the newly 'sanctified' Christian Pilgrims
The crew 'swap' at the lavish new Airport could not have been easier and we were back in the marina with the hire car keys dropped off in enough time for a beer in the marina bar.
With a big passage in prospect, a crew briefing was followed by an early departure in a rising wind from the quarter. We passed cape after cape but over pressed in our sailplan, we tucked in behind Finistere to a lovely anchorage but with the wind continuing to howl, we laid out plenty of anchor chain.
An evening meal in the cockpit was gratefully followed by an early exit to our respective cabins for a well earned sleep.