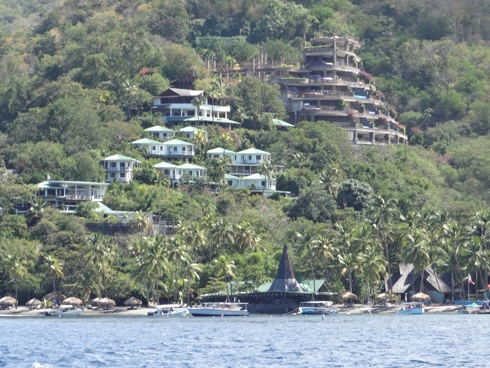 With only two short passages left before the family leave, Neville's currently unsuccessful fishing has taken on an air of desperation. Not only did he interrogate the fishing tackle shop owner in Kingstown, we made substantial purchases and with a promise that the lighter winds will allow us to make way at the requisite slow speed, plans are afoot.
Neville has rigged no less than three rods with small lures having witnessed fishermen landing boat loads of tuna using no more than a hand line and tiny squid lure. Being unsuccessful on the 'slow boat to Marigot' we witnessed an old couple in a local dinghy trawling with rods just off the entrance. By chance, when we went to the pool in the Capella Hotel, the two Brits put into the dinghy dock and I chatted with them.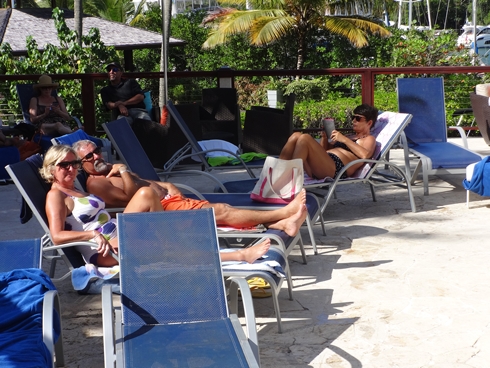 They had been visiting Marigot Bay for a number of years and made contact with a local with the boat who rented it to them for £10 a day. They were generally successful with their lures and showed me what they used. The hotel would cook their catch for their evening meals. We now have to buy the recommended lures in Rodney Bay (in the hardware store) and spend a morning trawling with them before we put in to the Marina. Anyway, we intend to have a 'lay day' here in Marigot Bay tomorrow and enjoy being connected to shore power, proper coffee and air conditioning!